William Morris Native Species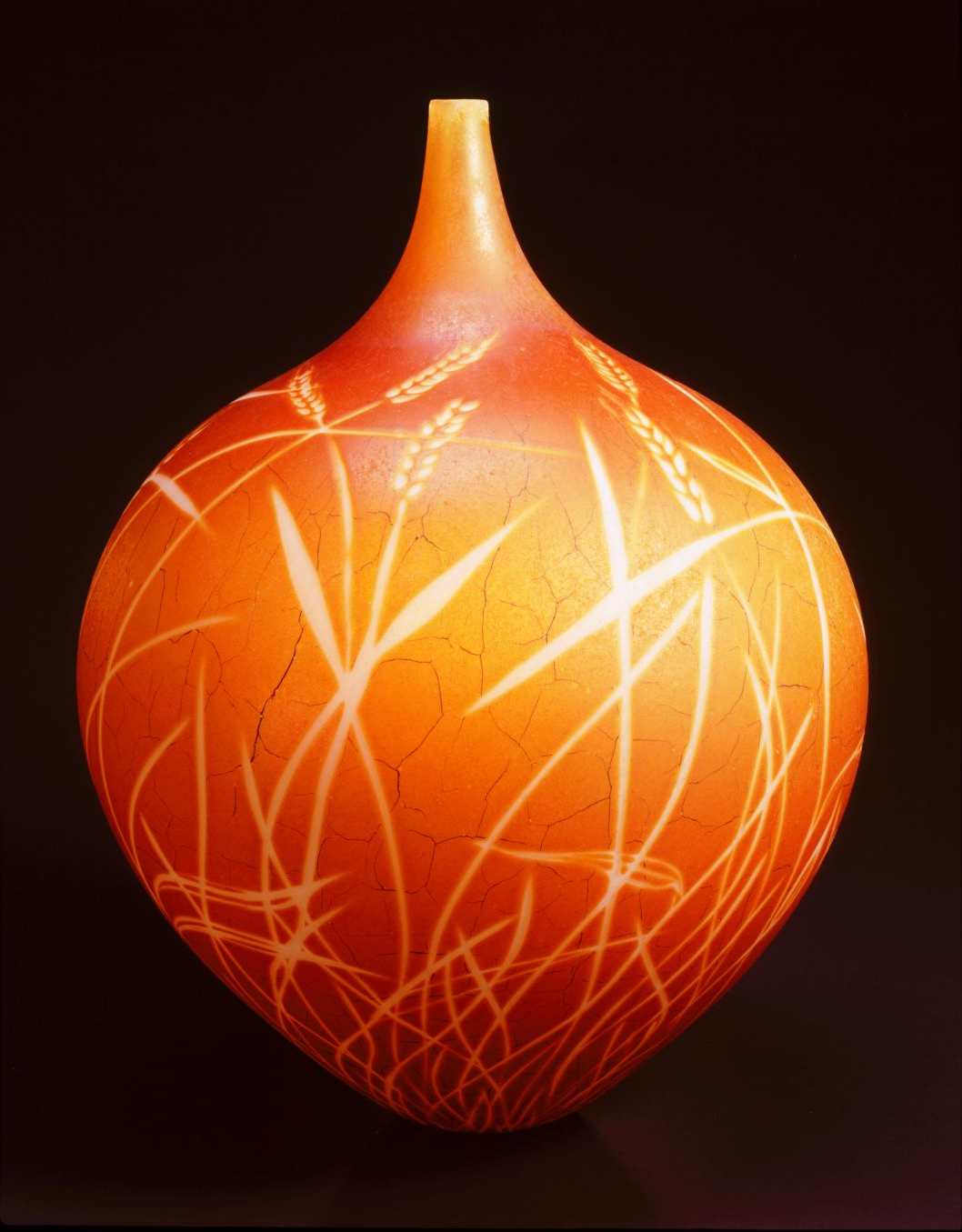 WILLIAM MORRIS Native Species
William Morris: Native Species grew out of a collaboration between glass artist William Morris and collector George Stroemple. The men had been friends for many years, sharing a respect for the profound beauty of the natural world. Stroemple had already amassed a significant collection of Morris' work when, in 2004, he proposed a commission of objects inspired by the indigenous flora and fauna of the Pacific Northwest. The 38 vessels in Native Species are Morris' response.
The vessels in the collection are intricately wrought with pine needles and cones, aspen trees, dragonflies, pheasants, ground squirrels, acorns, wild grasses, lizards, and cedar boughs—elements evocative of the Oregon and Washington landscape. As Stroemple has said, "These are souvenirs of a walk Bill and I might take in the wilderness."
Seattle art critic Matthew Kangas has called Native Species, "Morris' best work to date… viewers get a clear idea of Morris' achievements as a virtuoso glassblower and a sculptor of considerable power… the overall effect is also one of a 19th-century scientific specimen display."
Number of works in the exhibition:
38 vessels by William Morris, plus three ancillary 19th century Japanese Meiji vessels that relate to the making of Native Species
Space requirement:
1,000 — 3,000 square feet
Didactic Materials
Exhibition includes electronic files for title typography and three didactic panels. Also available is a short documentary DVD of William Morris making objects in the Native Species collection.
Casework is available, if requested by venue.
Accompanying the exhibition is the book, William Morris: Native Species, The George R. Stroemple Collection, a 128-page hardcover book with 142 photographs. Essay by William Warmus.